Our Los Angeles Lawyers
All of our lawyers can tell you what is discrimination, what is overtime, how to calculate overtime, what is Family Medical Leave Act coverage, what is disability discrimination, and what employment law that we are committed to.
Karl Gerber
Ann Guleser
Karl Gerber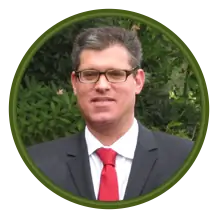 KARL GERBER, born Westwood, California, October 25, 1969; admitted to California bar, 1993, California; U.S. District Court, Central District of California; 1994, U.S. District Court, Eastern and Northern Districts of California; 1995, U.S. District Court Southern District, U.S. Court of Appeals, Ninth Circuit; State Bar of Texas 2010, District of Columbia Bar 2010, Massachusetts Board of Bar Overseers 2010.
Education:
California State University, Northridge (B.A. 1990); Southwestern University School of Law (J.D. 1993).
Employment:
Principal, Employment Lawyer's Group (2008-Present) 3-4 Staff Attorneys in California, 3-4 Of-Counsel Attorneys in California, Nationwide, Pro Hac Basis & Plaintiff Employment Law Expert Witness Services With 85 Law Firms; Founder & Managing Partner, Danz & Gerber (1994-2008), Statewide Leader in Employee Lawsuits, Multiple Office Operation, 6-12+ Attorneys Throughout California, Appellate, Law & Motion, Trial Work, Brief Editor; Law Offices of Karl Gerber (1993-1994). During Career, Handled Over 1,445 Superior Court, Federal District Court, and Arbitrations Cases in California & Multiple Appeals.
Fiction Writing:
Novels:Modem Stud (2014); Does This Make My Butt Look Big? (2007); Angelenos Ain't Lizards aka Legend of the Lizard People (2006); Short Stories: Hallway (1989); Eggie (1990); Odd Client (1994); Dullard (1995); Red Pants and Allergy Pills (1990, 2000).
Legal Publications:
LEGAL PUBLICATIONS: "Self Critical Analysis Documents & After Acquired Evidence" Consumer Attorneys of California, 1997; "Self Critical Analysis Documents are Discoverable," Los Angeles Daily Journal, December 12, 1997; "Permanent Responsibility," Los Angeles Daily Journal, June 16, 1999; "Working Moms Have Legal Rights," Wetset Gazette, Fall 2000; "Federal and State Discrimination Law are Diverging," Los Angeles Daily Journal, July 7, 2003; "The Late 2003 Amendment to Labor Code Sections 1102.5 and 1106 are Salutary," Matthew Bender California Labor and Employment Bulletin, August 2004; "Labor Code Sections 2699 & 2699.3 Traps for the Weary & Burden to All," San Fernando Valley Bar Notes, February 2005; Author of More Than 300 Web Published Articles on Labor Law Including "California Employees Are Paid to For Sleeping" (2011), a NOLO Publication.
Published Cases:
Pinedo v. Premium Tobacco, 85 Cal.App.4th 774, 102 Cal.Rptr.2d 435 (2000); Boonyarit v. Payless Shoesource, Inc., 145 Cal.App.4th 1188 (2006); Young v. Exon, 167 Cal.App.4th 1467 (2008); Sparks v. Vista del Mar Child and Family Services, 207 Cal.App.4th 1511 (2012); Alamo v. Practice Management, 219 Cal.App.4th 466 (2013); Vasquez v. Franklin Management, 212 Cal.App.4th 819 (2013)
Member:
State Bar of California (Member, Labor Section); California Employment Lawyer's Association.
Awards Rankings:
2010, 2011, 2012 Superlawyer (only 5% of the bar is so voted); Dean's List During College 5 out of 8 Semesters; Unfair Competition Book Award 1992.
Media Interviews on Employment Law During:
Daily Journal, Newsweek, The Recorder, Sacramento Bee
Speaking Engagements:
36th Annual Consumer Attorneys of California Convention (MCLE Provider), November 16, 1997; Leftjaw, Labor Code Section 2699 (MCLE Provider), Fall of 2005; Lorman Group MCLE Seminar on Prevailing Wage (September 2014).
Trial Experience
45/46 wins for all binding arbitration and jury trials first-chaired
---
Ann Guleser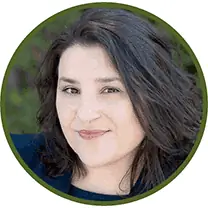 Bar Admissions
Languages
Armenian
Turkish
Experience
Danz Gerber - 2006 - 2008
Employment Lawyers Group - Present
Ann Guleser of the Employment Lawyers Group won on appeal before Division 8 of the 2nd Appellate District on Vasquez v. Franklin Management. This case was an appeal of a sustained demurrer on whether it was intolerable for a $10.00 an hour employee to quit because his employer refused to reimburse him for unpaid mileage that had the effect of bringing his hourly wage down below minimum wage. During the argument of the case in front of the court of appeal, the court commented that failing to pay mileage reimbursements to a $10.00 hour employee was, "Terrible." The court wanted the other side to explain why the situation was not intolerable. The court argued that the Plaintiff quit over not receiving reimbursements. The other justices chimed in to say, "Exactly, that is why it was intolerable. He quit." The court believed that it was intolerable under these facts whereby a lack of reimbursements brought the average hourly wage below minimum wage. The court stated that if this involved an executive maybe not, but this was not an executive.
Accordingly, California Labor Code Section 2802 regarding employee reimbursements qualifying as a public policy justifying wrongful termination or constructive wrongful termination (being forced to quit).
Ann Guleser also won the appeal on Dominguez v. Washington Mutual Bank (2008) 168 Cal.App.4th 714, 720–721, wherein the court held that Plaintiff's DFEH complaint was timely under an equitable exception to the one-year deadline known as the continuing violation doctrine because the conduct was similar in kind to the conduct that fell outside the limitations period, it was reasonably frequent, and it had not yet acquired a degree of permanence. Dominguez at 720–721, CACI 2508.
---
To speak with an employment law attorney call 1-877-525-0700 toll free. We handle all cases on a contingency fee basis with no upfront costs. Hablamos Español.